Andrew welford is a full time professional wedding photographer based in Hull, East yorkshire with over 300 individual wedding's shot over the last 10 years. Andrew has delivered a creative, relaxed style of wedding Photography in a range of local, established venues in East Yorkshire including Rowley Manor, Cave Castle, Rise Hall, Tickton Grange, Hallmark Hotel as well as venues across Hull and Beverley and the Yorkshire area and beyond. Andrew's wedding photography is affordable and individual and he has a large portfolio of images that can be viewed on this web site and across social media.
What I've Been Up To Lately:
April 11, 2016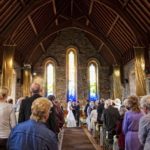 Its was great getting up this morning to find out one of my past clients, Danny Willett had won the Masters golf tournament, well done Danny!!. We filmed Danny and Nicole's wedding a few years ago and will be returning to South Yorkshire this year to capture two of their...
more»